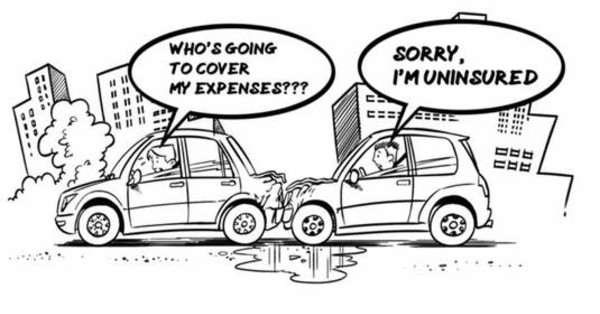 After the initial trauma of a car wreck, the concerns of insurance coverage are real. Does the party at-fault have insurance and is it enough to fully compensate for all injuries and losses? Will there be adequate coverage to fully cover future medical care, lost wages at work, and permanent injuries?
Connecticut law requires insurers to sell you Uninsured and Underinsured (UM/UIM) Coverage of at least $20,000 per person and $40,000 per accident. You can buy more coverage than the minimum, which is strongly recommended because often the responsible party's coverage is insufficient. The number of uninsured/underinsured drivers in the state of Connecticut is significant. UM/UIM insurance covers you and family members in your household. This coverage protects you from an uninsured or underinsured driver.
How does UIM (Underinsured Motorist) Coverage Work?
When you are in a wreck with an underinsured driver, you must exhaust their insurance coverage and then seek additional damages in the amount of your UIM coverage. Your UIM coverage will be credited for what was paid by the responsible party.
Let's say you are hit by a driver and severely injure your shoulder, requiring surgery. The driver had insurance in the amount of the state minimum ($20,000 per person / $40,000 per accident). You have UIM coverage in the amount of $100,000 per person / $300,000 per accident. After you collect $20,000 from the underinsured driver, you can collect up to $80,000 from your UIM coverage, for a total of $100,000.
Let's take the same example but you only have the minimum required for UIM coverage, $20,000 per person/$40,000 per accident. You can only collect the maximum from the other driver and cannot get anything rom your UIM coverage because you already received $20,000 from the driver's insurance. Conversion coverage will pay as additional coverage regardless of the responsible party's coverage.
Contact Buckley Wynne & Parese if you were involved in an accident
with an underinsured or uninsured motorist to know your rights!