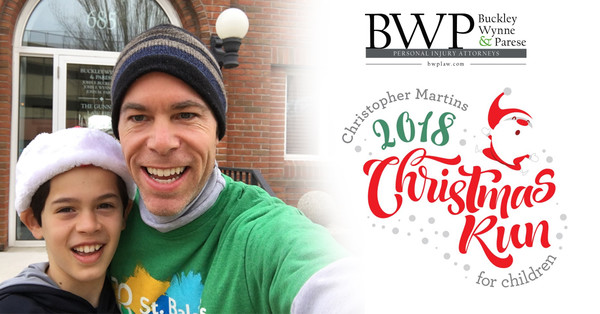 Buckley Wynne & Parese Support Connecticut's most festive holiday 5k!
This past Sunday was the annual Christopher Martin's Christmas Run for Children, 5K in New Haven!
The Mission of the Christmas Run is to make Christmas a little brighter for needy children in the New Haven area by giving them a toy and a message of love from friends and neighbors they have never met.
"Over the years, the race has given over 50,000 toys to local children."