Meet Brian
Until the age of 6, Brian appeared to be a typical, "healthy" little boy. He was thriving in school and sports and was even skiing expert trails in Vermont. Brian lost his sight, speech and ambulation at the age of 7.

Despite the many challenges Brian copes with each day, he continues to teach much to many. Brian has an acute sense of hearing and is cognizant of the world around him. He has a busy life with his family and his own activities that he enjoys. Brian seems to bring out the best in everyone. He has a good sense of humor and because he depends greatly on his hearing, there is not too much that he misses. He is a 2010 graduate of Branford High School and lives with his family in Branford, Connecticut. Family and friends help Brian live an active life. Brian has taught those whose lives he has touched the importance of faith, love, family, friends, good health, kindness, and tolerance of others.
What is ALD or Adrenoleukodystrophy?
ALD is an x-linked, or "genetic mutation" of the X chromosome, brain disorder affecting around 1 in 17,000 people and most commonly affects males. The disease is characterized by progressive neurologic deterioration of the myelin sheath which is responsible for insulating and protecting the brain's nerve cells. Without that protective sheath, the neurons stop telling the muscles and other elements of the central nervous system what to do.
ALD takes several forms, which can vary widely in severity and progression. Early symptoms can be similar to those of attention deficit disorder, such as difficulty paying attention, mild confusion or forgetfulness, or difficulty in school, all potential signs that the brain has been affected by ALD.
The Hammerfest Triathlon- Sunday, September 15th, 2019
Funds raised for Hammerfest support three specific efforts under Brian's Hope:
A national campaign to broaden the awareness of ALD, including the signs and symptoms.
A nationwide initiative to add ALD newborn screening to each state's protocol.
Research at the Kennedy Krieger Institute, which we hope will be going to a clinical trial.
Whether you're a "newbie" or a wily veteran of triathlons, as you face Long Island Sound and wait for the starting gun to sound, you're thinking, "Why am I doing this? I could be home sleeping or having a leisurely Sunday breakfast." You emerge from the .5 mile swim, jump on your bike for 13.5 miles and the next thing you know, you're crossing the finish line of the Hammerfest Triathlon after completing the 3.7-mile run. Exuberance, satisfaction, confidence and the elation only a triathlon's fatigue can bring. But best of all, your efforts have helped Brian's Hope get just a little closer to fulfilling its mission of stopping the progression of ALD. And so it goes and has gone for some 20 years now – the Hammerfest Triathlon staged in September at the beautiful Owenego Club located in Branford, Connecticut. As you mill about, enjoying the post-race barbecue and talking with fellow athletes and friends, you just can't help thinking that at the heart of all this is Brian Kelley's courage and inspiration, and his family's unwavering commitment to help others afflicted by ALD, to stop its progression and provide hope to all it befalls. And your participation in Hammerfest embodies that commitment and spreads the ripples of that hope just a little bit further outward. See you at the starting line.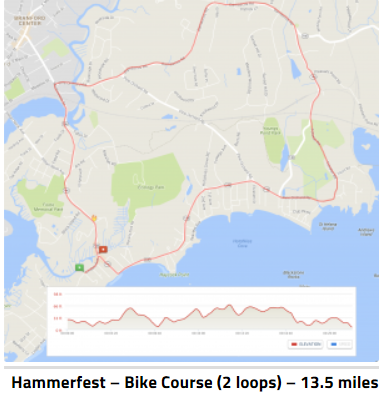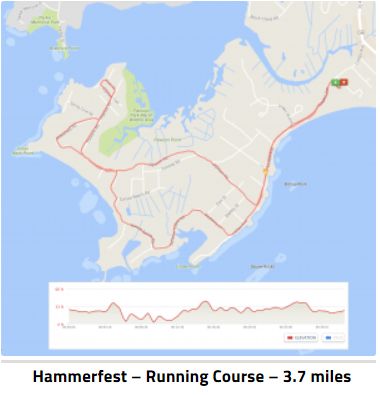 To learn more about Brian, the disease and Triathlon, visit https://brianshope.org/