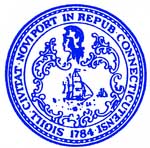 "Injured from a fall on a property you do not own? Very serious injuries can occur due to falls on snow and ice. The law requires property owners to be diligent in maintaining their property. If you have been injured due to falls on snow and ice, especially as a tenant or a customer, it is important that you contact BWP immediately. Do NOT call and give a statement to the insurance company first, as there are important legal and procedural obligations that must be met. The insurance companies will not help in meeting those legal requirements."
Slip, Trip & Fall in New Haven, CT
Falls are the top leading cause of nonfatal injuries in the United States and the third leading cause of preventable injury-related deaths according to the National Safety Council.
Source: National Safety Council
We take thousands of steps each day whether we are heading to work, at the grocery store, walking around a tag sale, etc. And, unfortunately, the injuries and losses that arise from unexpected slips, trips, and falls can have serious negative impacts on our lives. Such injuries and losses can be severe, painful and expensive. Here at Buckley Wynne & Parese, we are committed to providing you with exceptional legal service and to protect your legal rights and interests. Call us today.
Very serious injuries can occur due to falls on snow and ice, for example, a hip fracture that requires hospitalization, rehab, or in-home care. The law requires property owners to be diligent in maintaining their property. If you have been injured on property you do not own due to falls on snow and ice, especially as a tenant or a customer, it is important that you contact BWP immediately. Do NOT call and give a statement to the insurance company first, as there are important legal and procedural obligations that must be met. The insurance companies will not help in meeting those legal requirements.The insurance company does not want to help and there are technical issues to these cases that should be handled by an experienced attorney.
Centers for Disease Control and Prevention's Important Facts About Falls
One out of five falls causes a serious injury such as broken bones or a head injury
Falls are the most common cause of traumatic brain injuries
Over 800,000 patients a year are hospitalized because of a fall injury
Each year, 3 million older people are treated in emergency departments for fall injuries
Source: Centers for Disease Control and Prevention
What Can Cause Slip, Trip and Fall Injuries?
Spilled/Pooled Food or Liquids
Poor Lighting
Misplaced or Unmarked Objects
Icey Walkways
Potholes or Uneven Surfaces
Loose Carpet or Floorboards
Faulty or Missing Handrails
Unmarked Curbs or Slick Surfaces
Hazardous or Defective Stairways
Who is Responsible for Your Injuries?
Injuries and losses in which you or a loved one sustained as a result of a slip, trip and fall in New Haven can occur anywhere. Determining and proving the responsible party is often complicated. We encourage you to call our office today for a free consultation to discuss your options in further detail. It is important to view, inspect and retain information regarding the cause, footing and multiple additional issues.
The owner of an establishment or property is required by law to maintain a safe environment. Furthermore, sufficient cautionary warnings should be visible to invited guests. Property owners should be aware of hazardous conditions that can arise to patrons whether it be on walkways, in the home, on commercial property, at a park, etc. Potential hazards are expected to be addressed in a timely manner.
In order to find an establishment or property owner to be careless and/or negligent we will look to the following:
Did the property owner fail to properly maintain and/or create a hazardous condition which caused your injuries?
Was the property owner aware or should he/she be aware of the hazardous conditions yet failed to warn patrons, such as you or your loved one?
Did the property owner, or its employees, create unsafe conditions after failing to perform routine maintenance?
What to Do if You've Been Injured in a Slip, Trip, and Fall in New Haven, CT
STEP 1: Seek Medical Treatment
STEP 2: Report the Accident
STEP 3: Contact Buckley Wynne & Parese
A thorough investigation of the details of your slip, trip and fall is absolutely critical.
Some of the Ways in Which BWP Will Help with the Investigation
Obtain the Name(s) of the Property Owner
Gather the Names and Contact Information of Potential Witnesses
Obtain the Proper Written Documentation
Take Photos and Videos of the Scene
Ways in Which You Can Help
Save and Preserve the Clothing and Footwear you were Wearing
Avoid Making Any Statements
Take Photos of your Injuries
Don't Post Any Relevant Information to Social Media
Contact Buckley Wynne & Parese
The losses from injuries and damages sustained after a slip, trip and fall in New Haven can be traumatizing and catastrophic and the litigation is complex. It is imperative that you contact us as soon as possible.
Some Areas in Which BWP will Help You Recover
Medical and Financial Costs and Burdens
Lost Wages and Impaired Earnings
Non-Economic Damages which includes pain and anguish and mental suffering
Out of Pocket or Miscellaneous Expenses
For over 140 years, the attorneys at Buckley Wynne & Parese have been fully dedicated to assisting families in New Haven who were injured in a slip, trip and fall as a result of someone else's wrongdoing, carelessness, and negligence.
Frequently Asked Questions
Frequently Asked Questions
Do I have to pay legal fees out of my pocket?
No. Your legal fees are paid on a contingency fee basis unless otherwise specified. That means that we are not paid unless we recover compensation for you.
Am I entitled to a rental vehicle while my car is being repaired?
Yes. In Connecticut, you are entitled to Loss of Use, which includes either a rental vehicle or the value of a comparable rental vehicle. For more on your rights, see Motor Vehicle Rights and Responsibilities.
Can a person recover damages for injuries sustained on someone else's property?
An owner of property has a duty to protect members of the public from injury that may occur upon the property. The injured person may be able to recover money for those injuries if he or she can prove that the property owner failed to meet that duty. The hurdle plaintiffs face is that the nature and extent of the property owner's duty will vary depending upon the facts of the situation and the jurisdiction in question.
The status of the injured visitor is important. There are three separate categories: invitee, licensee, and trespasser. An invitee is someone who has been invited onto the land because that person will confer some advantage to the property owner, such as a store patron. An owner of property is required to exercise reasonable care for the safety of the invitee. A licensee is someone who enters upon the land for his or her own purpose, and is present at the consent, but not the invitation, of the owner. For example, a door-to-door salesman who enters the property and stays to chat with the owner about the product that he is selling is a licensee. The owner's duty to a licensee is only to warn of hidden dangers. For example, if the owner knew the front step was rotten and did not warn the salesman, the salesman may be able to recover if he thereafter falls through the step and injures himself. Finally, a trespasser is an individual who enters onto the property without the knowledge or consent of the owner and who remains there without any right or permission. Trespassers have difficulty suing property owners because property owners' duty towards trespassers is not to place traps and hazards on their property. In some cases, the owner must also warn trespassers of the hazards if they are unlikely to be discovered by the trespasser and could cause serious injury or death.
What is a slip and fall action?
A slip and fall action is a type of personal injury lawsuit filed by a plaintiff who has been injured by a slip and fall, usually on the defendant's property. Examples of very common slip and fall plaintiffs include the grocery store patron who slips on a spill or a piece of food laying on the floor, and falls, causing injury to himself; and a hotel guest who slips in the shower and injures her back in the process.
The plaintiff in slip and fall cases must usually show that the owner of the property had notice or knowledge of the condition, and failed to clean it up and rectify it within a reasonable amount of time. If the plaintiff slipped on a grape that had been lying on the floor for two hours, and the manager of the store had walked past it and inspected it five times before asking someone to clean it up, liability is likely.
If the plaintiff has knowingly encountered a hazard, then he or she may have trouble holding the defendant liable. For example, if a hotel guest squirts baby oil onto the floor of the shower; steps into the shower and attempts to do the jitterbug; and then falls and breaks an ankle, liability on the part of the hotel is highly questionable. However, if the cleaning staff in the hotel repeatedly tells management that the non-skid treads in the bathtub for room 212 are missing and the hotel fails to replace them, the hotel may be liable for damages to a guest who is injured.